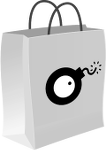 Select the edition1 you would like to purchase from our Gumroad store:
Smart Mobile Studio – Enterprise     ($399/year)
Smart Mobile Studio – Professional   ($149/year)
Smart Mobile Studio – Basic         (Only $42/year)
(You will receive your license key by e-mail. This might take a few hours.)
All licenses include one year of first class support. After that period the software will continue to work, but we don't give support and it won't be possible to install further updates.
1Make sure to check out the feature matrix to pick the edition you need.
---
Educational License
Smart Mobile Studio is free for educational purpose

If your school or your local code club would like to use Smart Mobile Studio in the education, then send an e-mail to edu-license@smartmobilestudio.com with a short description of intended use.
The educational license key is not intended for individual students. Get your teacher or someone at the school administration to send a common request on behalf of all students.
Trial License
You can send us a request for a trial key in download area.