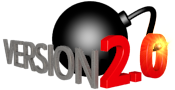 We are very proud to release Smart Mobile Studio 2.0!
With version 2.0 a new visual designer is available that finally offers support for event handling right from the designer. Also a package manager allows to extend Smart Mobile Studio with 3rd party components (new chart and grid components are already shipped as packages).
To increase our market we have not only created 4 different editions (see below) tailored around the most popular demands, but also included a new command-line compiler, which is free of any charge! This allows building your projects on non-licensed machines (such as build servers).
Beside this, dozens of smaller changes has been made since the last release. A full change log can be found below.
Oh, this is really a great release 🙂
Continue reading→