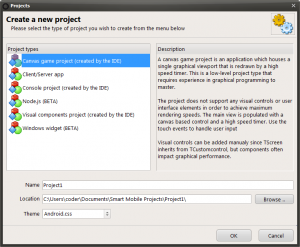 In the upcoming version of Smart Mobile Studio, we have added support for customizable project templates.
That means that you can add your own project templates to the template repository, and with the scripting capabilities you can make pretty cool templates.
The project templates are defined in separate folders, which will be reflected in the "New project" dialog.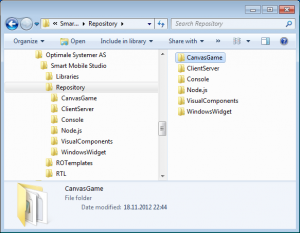 You define the project title and project description in a configuration file, along with the basic project settings.  The API is based on a Pascal based scripting and pretty powerful.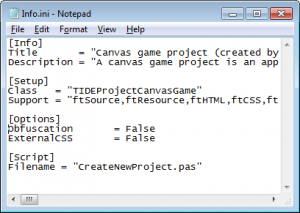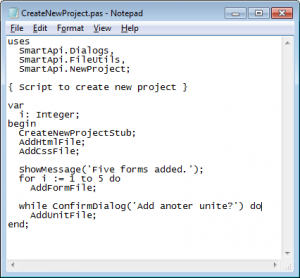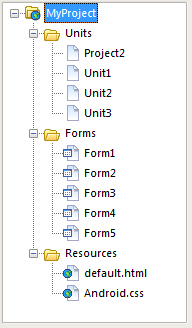 Which project types would you like to have?